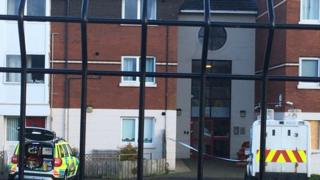 A 35-year-old man has been arrested after the bodies of two people were found in a flat in north Belfast.
A local councillor has said he understands the two people were stabbed.
Police said they were called to Kinnaird Close at about 12:55 GMT on Monday.
They said a member of the public told them that two bodies had been discovered. Police said an investigation was now under way.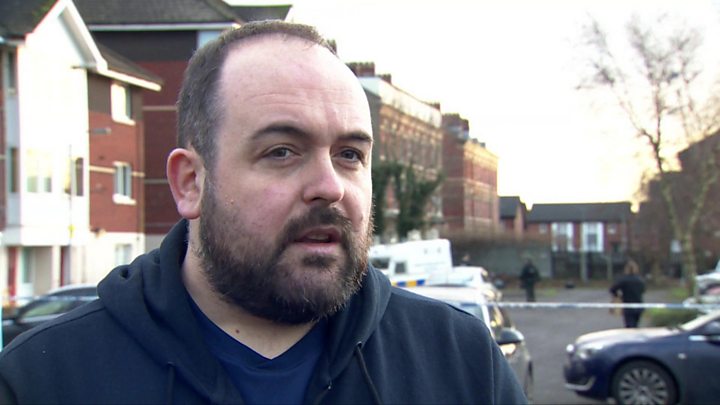 "Post-mortem examinations will take place in due course.
"At this stage it would not be appropriate to elaborate further on the circumstances as our enquiries are at an extremely early stage," a police spokesperson said.
There are reports that the bodies are those of a man and woman.
There is a heavy police presence outside the flats as the police investigation continues.
The area has been cordoned off and forensic officers are examining the scene.
Some residents have been asked to leave their homes and are being given shelter at a local community centre.
SDLP councillor Paul McCusker said it was "horrific news".
"There is a sense of shock across the community, a lot of anger, a lot of sadness," he said.
"Lots of children and lots of families live in this area. It is fairly settled."
Original Source