Good morning. So far the Labour leadership contest has not generated much of a debate about the constitution, and the future of the UK, but this morning Clive Lewis has pitched in with an article for the National, the pro-independence paper in Scotland, saying the Scottish Labour party should be totally independent of the party in England, and that it should be free to back Scottish independence. Lewis says:



Nor should any English party dictate to the Scottish. Scottish Labour, like Welsh Labour, should have full autonomy from the English – free to decide their views on fundamental questions like support for independence, acting as a Labour party for Scotland, not only a Labour party in Scotland. I believe the SNP's record in the Scottish government demands a strong, socialist, Scottish Labour opposition, as does their pro-austerity growth commission vision for independence.
Lewis says he thinks a second independence referendum is inevitable.



For decades, Scotland suffered under Conservative governments elected primarily with English votes, whilst the experience of austerity, imposed by Westminster governments that Scotland did not elect, has simply reinforced the problem. It is little surprise then, that many Scots see themselves not as partners in a union of equal nations, but as a country shackled instead to a dysfunctional political system that is costing them dearly.

Given the option to exit the UK, it is little wonder that so many now support independence and given the prospect of at least five years of Tory rule imposing a Brexit that Scotland did not vote for, the question of independence and a second referendum is unavoidable.
But he says his preference is for the UK to adopt a federal model.



It is not for me, as an English MP for an English constituency, to dictate to Scotland what that form of government should be, and there should be no question of Labour opposing a second independence referendum if there is a mandate to hold one. It remains my conviction, nonetheless, that radical federalism, with the maximum possible autonomy for Scotland would provide the best solution for all the constituent nations of the United Kingdom. This is because my politics is driven by a belief in building alliances and whether in the UK or in Europe, I believe we are stronger when we work together. But I want to be part of a union where everyone feels heard and their needs are accounted for. We have to be honest and admit that this simply isn't the case at the moment.
Lewis is a rank outsider in the Labour leadership contest, and it is very possible that he will be out of the contest by Monday afternoon next week, when nominations from MPs close. He needs 22, but currently he just has two. However, he is doing more than other candidates to open up a debate on pluralism and on political reform. In some respect his campaign is similar to Rory Stewart's in the Tory leadership contest.
Here is the agenda for the day.
9am: A ballot is held in the Commons for MPs who want to get a slot to table a private member's bill.
9.30am: Stephen Barclay, the Brexit secretary, takes questions in the Commons.
After 10.30am: Jacob Rees-Mogg, the leader of the Commons, makes a statement on forthcoming business in the Commons.
After 11.30am: Heather Wheeler, a Foreign Office minister, makes a statement in the Commons about the Australian bushfires.
After 12.30am: MPs debate the third reading of the EU (withdrawal agreement) bill.
As usual, I will be covering breaking political news as it happens, as well as bringing you the best reaction, comment and analysis from the web. I plan to post a summary when I wrap up.
You can read all the latest Guardian politics articles here. Here is the Politico Europe roundup of this morning's political news. And here is the PoliticsHome list of today's top 10 must-reads.
If you want to follow me or contact me on Twitter, I'm on @AndrewSparrow.
I try to monitor the comments below the line (BTL) but it is impossible to read them all. If you have a direct question, do include "Andrew" in it somewhere and I'm more likely to find it. I do try to answer questions, and if they are of general interest, I will post the question and reply above the line (ATL), although I can't promise to do this for everyone.
If you want to attract my attention quickly, it is probably better to use Twitter.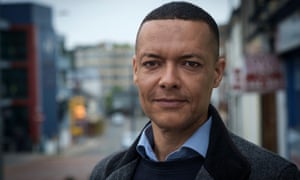 Original Source