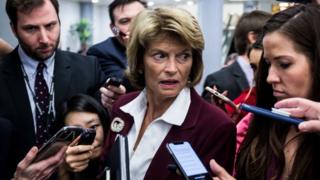 US President Donald Trump seems bound for acquittal in his impeachment trial after two closely watched Republicans opposed calling more witnesses.
Democrats needed four Republicans to join them to secure Senate testimony, but Lisa Murkowski and Lamar Alexander said they will not support such a move.
Ms Murkowski blamed the House of Representatives for sending "rushed and flawed" impeachment articles.
She concluded that there could be "no fair trial" in the Senate, she said.
Mr Trump could now be cleared by the Senate as soon as Friday.
The Democrats want to call former US National Security Adviser John Bolton, who reportedly said Mr Trump had told him directly to help withhold US military aid to Ukraine until its government agreed to investigate his rival, Joe Biden.
What did Alexander and Murkowski say?
Ms Murkowski of Alaska said in a statement on Friday afternoon: "The House chose to send articles of impeachment that are rushed and flawed.
"I carefully considered the need for additional witnesses and documents, to cure the shortcomings of its process, but ultimately decided that I will vote against considering motions to subpoena.
"Given the partisan nature of this impeachment from the very beginning and throughout, I have come to the conclusion that there will be no fair trial in the Senate.
"I don't believe the continuation of this process will change anything. It is sad for me to admit that, as an institution, the Congress has failed."
Mr Alexander of Tennessee said in a statement late on Thursday that the Democrats had demonstrated Mr Trump's actions were "inappropriate".
But the 79-year-old said: "There is no need for more evidence to prove something that has already been proven and that does not meet the United States constitution's high bar for an impeachable offence."
He added: "The question then is not whether the president did it, but whether the United States Senate or the American people should decide what to do about what he did.
"I believe that the constitution provides that the people should make that decision in the presidential election that begins in Iowa on Monday."
Democrats were hoping four Republican senators would defect and bring them over the 51-vote threshold needed to summon witnesses. On Thursday, Susan Collins of Maine joined Mitt Romney of Utah by saying she would also vote for testimony.
Mr Alexander and Ms Murkowski's announcements mean Republicans will be able to block the move and put an end to Mr Trump's trial with his expected acquittal. A two-thirds majority in the Senate is required to remove him from office, but the president's fellow Republicans hold a 53-47 majority.
Each side is presenting closing arguments in Friday's session, before the Senate votes on hearing witnesses. If the vote were to end in a tie, it would mean the motion had failed unless US Supreme Court Chief Justice John Roberts, who is presiding over the trial, decided to break it, which is deemed unlikely.
Why is Bolton so important?
A report in the New York Times said Mr Bolton had written in his forthcoming book that the president told him directly military aid was being withheld from Ukraine in exchange for the opening of an investigation into a Democratic political rival – the key impeachment charge against the president.
Mr Trump directly told his former National Security Adviser to help in the efforts, it was reportedly claimed in the book.
Mr Trump denied the reported claims, but they reinvigorated Democrats' attempts to call new trial witnesses.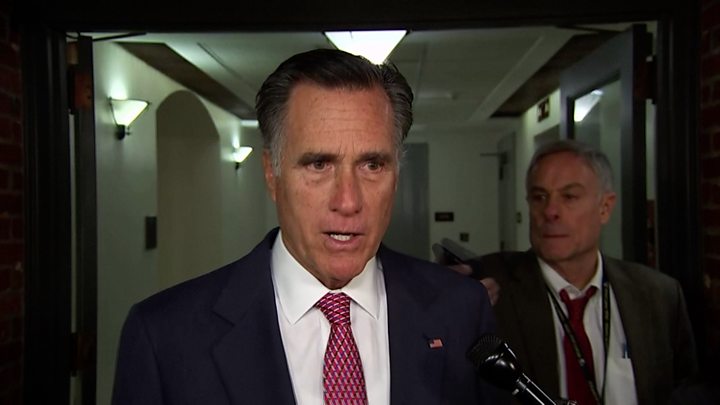 If the reports about Mr Bolton were true, and he were to testify to that effect, he would be the first witness in the process to directly link the president to an alleged quid pro quo (exchange of favours) with Ukraine and an abuse of presidential power.
Mr Trump's lawyer expanded the defence in the Senate earlier this week. He suggested that anything a president did in service of his own re-election could be considered to be in the public interest, and therefore not impeachable. The argument shocked Republicans and Democrats alike.
The White House pushed back against the publication of Mr Bolton's book, citing security concerns. The National Security Council alleged that the book had "top secret" details that must be removed, a claim Mr Bolton rejects.
Mr Bolton's lawyer, Charles Cooper, responded to the NSC letter last week by saying the book contained nothing classified as top secret.
"We do not believe that any of that information could reasonably be considered classified," Mr Cooper wrote in an email to the White House on 24 January, the Washington Post reported.
Mr Cooper also said he had asked for an expedited review of a chapter about Ukraine, adding that Mr Bolton had been "preparing" for the possibility he could be called to testify in the trial.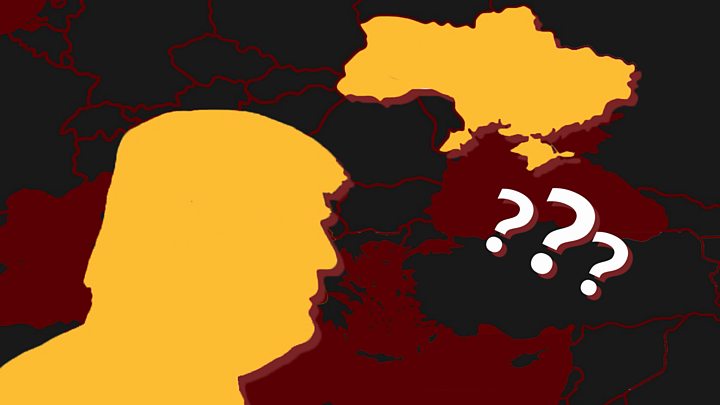 Original Source