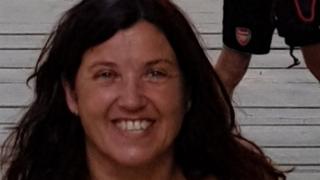 One of the two people stabbed in the Streatham attack has been named as 51-year-old Monika Luftner.
The nursery school teacher was stabbed by Sudesh Amman, 20, on Streatham High Road on Sunday afternoon.
Amman had previously been convicted of terror offences and was shot dead by police who were monitoring him.
Mrs Luftner, a teacher at St Bede's Catholic Infant and Nursery School in Balham, is recovering at home with her partner.
In a statement, the school said Mrs Luftner was making "a good recovery" and asked that her privacy be respected.
Amman stabbed two people on busy Streatham High Road, in south London, before being shot dead by police just after 14:00 GMT on Sunday.
He is reported to have been "under active police surveillance" at the time of the attack, and was later found wearing a "hoax" suicide device.
It emerged that Amman had recently been released from prison after serving half of his three year sentence for terror-related offences.
Police later declared the incident "terrorist-related".
Officers said the condition of the second stabbing victim – a man in his 40s – was initially considered life-threatening, but he is now in a serious but stable condition.
A woman in her 20s received minor injuries – believed to have been caused by glass following the discharge of a police firearm – and has been discharged from hospital.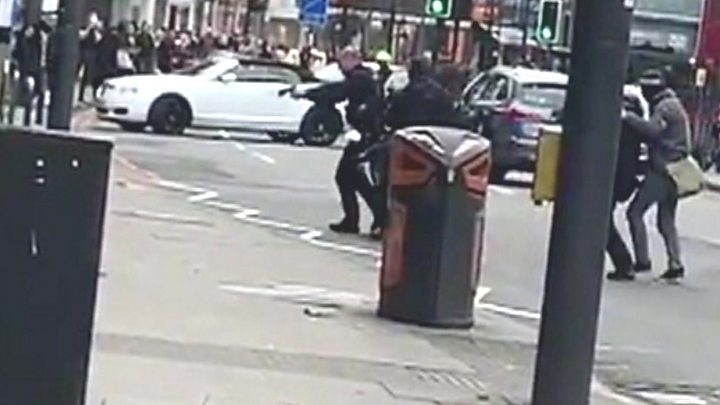 Original Source